Ingredients
2.0 ounces of whiskey
0.5 ounces of Benedictine
2 dashes of Angostura bitters
Optional (but encouraged)

1-2 dashes of Peychaud bitters
1 dash of orange bitters

Garnish with Luxardo cherry
Preparation
Add ingredients to a mixing glass with ice and stir for 30 seconds
Strain into a rocks glass over a large ice cube
Add desired garnishes
Palate Adjustments
Our original recipe is recommended based on our palate. We view our recipe as balanced. Palates vary widely, which is why we recommend crafting multiple variations of the same cocktail to find your preference. This guide will also assist you if you're ordering at bar to provide specific instructions.
Add Sweetness: Increase Benedictine to 0.75 ounces (good option).
Higher Proof: Use a rye whiskey with 110 proof or greater.
Adjust Flavors: Consider use of black walnut or chocolate bitters in place of orange.
Garnish: Express orange peel over drink and add to glass (highly recommended).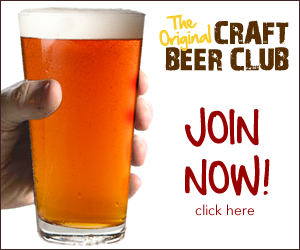 Degenerate Review
Overall Score: 9.5
The Monte Carlo is fucking fantastic. That's a strong opening statement and should be the end of the review, but we'll keep going. The Monte Carlo is like closing on the first date. It's the Old Fashioned's better looking, younger cousin. The differentiation is simple, but important. Benedictine liqueur is superior to OF sweeteners – demerara, sugar cube or simple syrup. It increases complexity, adds a touch of honey flavoring and pairs perfectly with whiskey. That's the only deviation if you're making a proper OF (get off this site if you're using or requesting soda). We suggest sampling the recipe with 0.5 and 0.75 ounces of Benedictine if you're crafting at home or just get two rounds at the bar.
We recommend the addition of Peychaud bitters for added flavor and uniqueness. We're 2-dash bitter people, which is likely from the IPAs we drink. To each their own, but we strongly recommend experimenting with a variety of bitters to create your perfect cocktail. You can use more obscure bitters for interesting outcomes – chocolate, cardamon, or black walnut for example.
We allow family and friends to refer to this cocktail as an Old Fashioned given the ingredients are similar and no one has heard of a Monte Carlo; other than the piece of shit car from the 90's and the hotel in Vegas. It's sad this beautiful elixir shares a name with those cum dumpsters. This is our go-to, whiskey cocktail and no one is ever disappointed. We bet you won't be either. Cheers Degenerates!
Listings
You can find the Monte Carlo on the following Degenerate listings: